Some land just won't cooperate on its own.
Whether you're a grower or an earthworks contractor, the Trimble® WM-Form™ land forming and land leveling solution can help you fix underproducing areas—while also controlling the cost and minimizing disturbance to valuable topsoil.
New features in WM-Form version 1.3 include:
New Surface Drainage design mode to allow users to easily design for situations where the destination of the water is "OFF the field"
Expanded suite of surface analysis tools to help you make better, more informed decisions
Improved drawing and design tools to help simplify the design layout process
Full demo mode that allows for a full 10 day test drive before purchasing acres*
*Only the output of control files is restricted)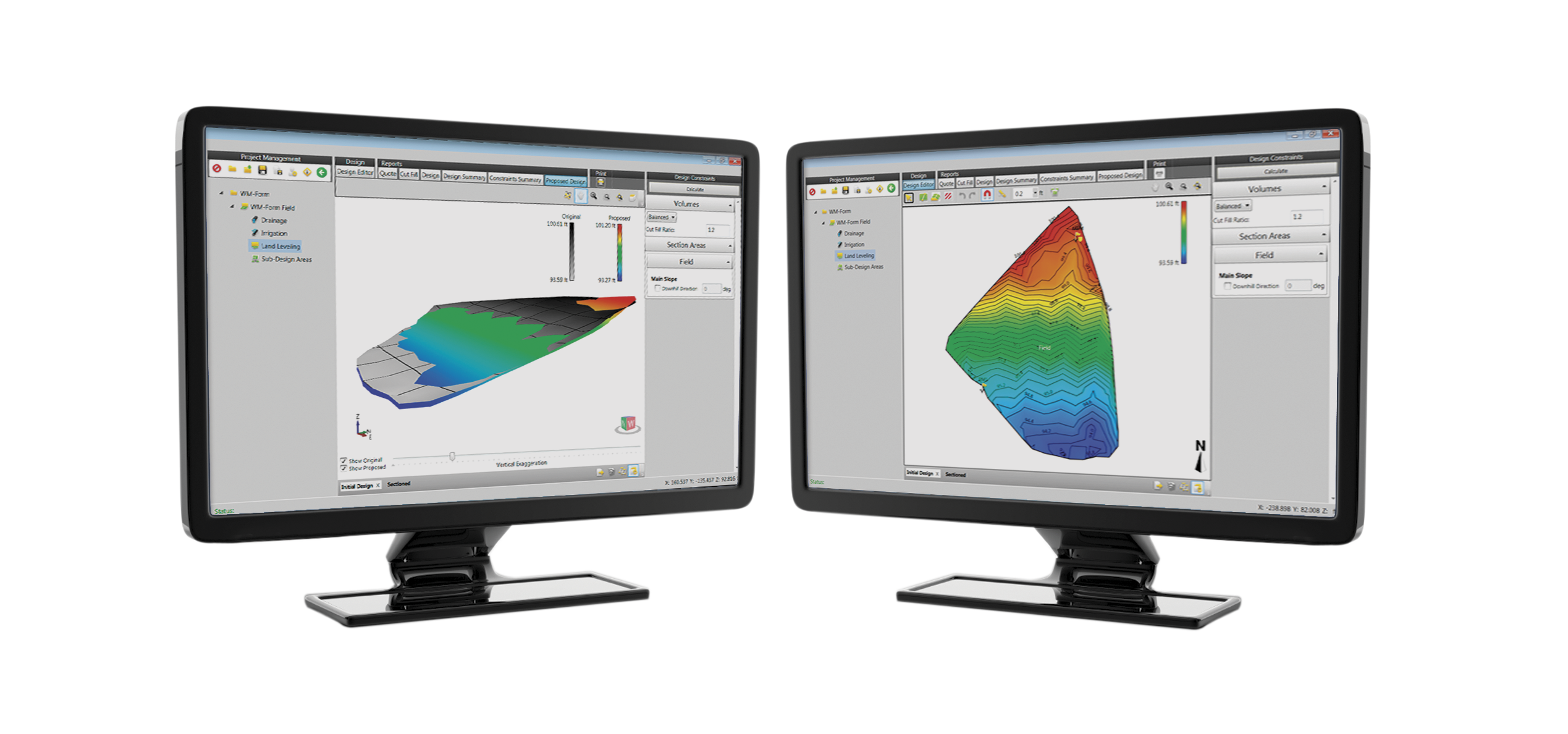 Additional WM-Form Software Features:
Level or form fields in single or multiple planes, or with multiple hinges
Evaluate the water flow and volume patterns of a field before and after design
Water management feature allows water to drain in any direction, or to a linear feature such as a drainage system
Create multi-direction variable slope designs to optimize the surface for furrow irrigation
Create section lines and design each section individually
Generate multiple GNSS design variations
Produce 2D cut/fill maps and generate job estimates
Try the Latest Version of WM-Form for Free
Simply fill out the form to download the 10-day trial of the WM-Form software. Discover how you can save time and money with a fully integrated solution for land forming operations.