Your Display. Your Way.
For a limited time, you can trade-in your existing competitive guidance display and receive special pricing on the Android™-based TMX-2050™ display.
Watch the TMX-2050 Display Overview Video
The Trimble® TMX-2050™ display makes your farming operations more efficient and accurate. With an app-based environment that is similar to today's smartphones, farmers have the flexibility to customize the display by selecting the apps that best meet their needs.
Precision steering, automatic section control shut off, seed monitoring, spinner speed control, yield monitoring, and ISOBUS compatibility
Manage precision agriculture decisions remotely with wireless data exchange and do more from the cab with the Connected Farm™ solution—Trimble's total farm management system
Customize the display by accessing the apps that are most useful to your farm operations, language and regional compliance requirements resulting in improved productivity and streamlined workflows
Cutting-edge hardware with a high-definition touchscreen, wireless data connectivity, and one cable connection
NextSwath End-of-Row Turn Technology
Add NextSwath™ end-of-row turn technology to automatically execute the best possible path to turn your vehicle around and approach the next crop row with the implement precisely aligned to begin working. This efficient and consistent end-of-row turning can help you save time and fuel, increase productivity, and reduce crop damage and compaction at field boundaries, which can increase your yield.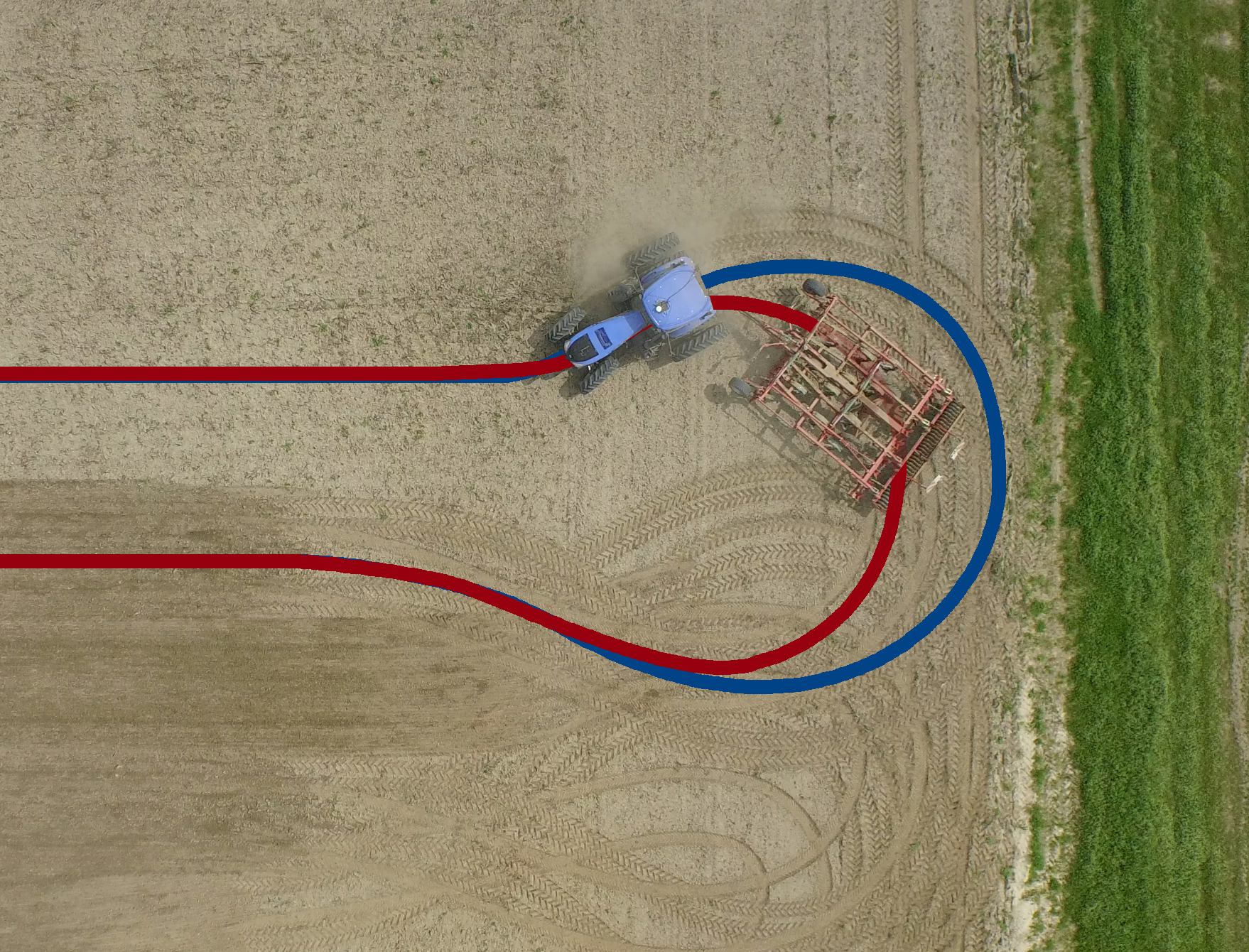 Eliminate towed implement undershooting or overshooting
Minimize skips and overlaps when lining up for the next row
Save time and fuel
Increase productivity
Reduce crop damage and soil compaction